PONTUS FEED TECH
Pontus
Feed Technology Centre
Do you need to test ingredients, additives or formulations in real-world feed production settings?
We can create bespoke feeds for you in our purpose-built, on-site aquatic feed mill, saving you both time and money.
Our facility enables us to specialise in product development, with small volume production possible, producing feeds for our CRO operation and also allows us supply other research organisations. Collaboration is one of our core company values, and having our own feed mill means we can provide a valuable, key service to our various clients and industry partners.
Developing feeds in-house and using our industry expertise plus cutting-edge software, we have an extensive ingredient and product portfolio which we can adapt to your specific needs.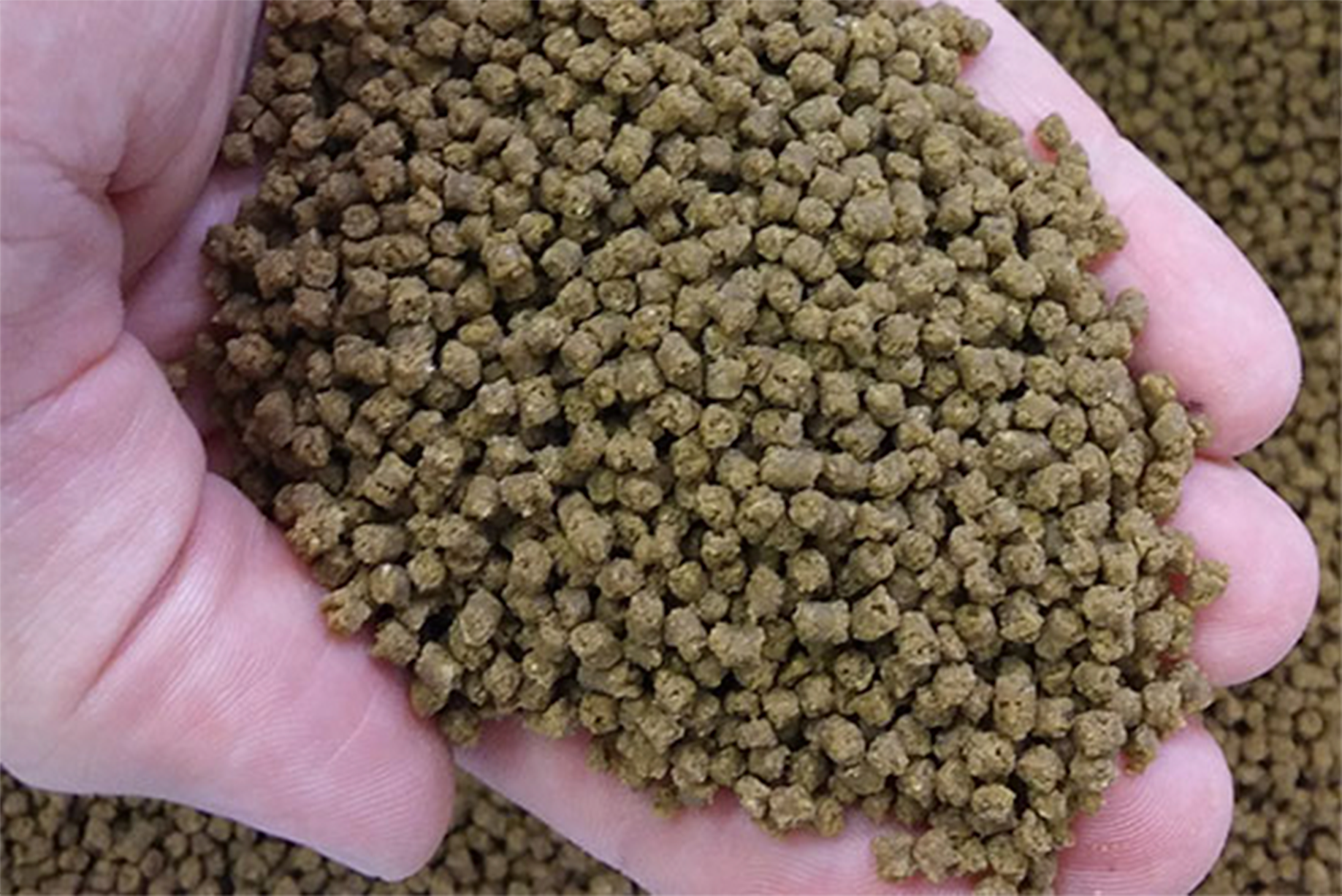 Call Us To Discuss
Call: 00 44 (0) 1685 267 480
WE ARE A GROUP OF PROFESSIONAL AND EXPERIENCED PhDs AND RESEARCHERS
PONTUS FEED TECH
FEED TECHNOLOGY
CENTRE SERVICES
Development of novel feed formulations, including least cost formulation
Testing novel ingredients in the context of a production process (pelleting or extrusion)
Post-production lab testing for pellet integrity, physical properties, nutrient leaching
Production of small batch feeds for commercial operations
PONTUS FEED TECH
PONTUS FEED
TECHNOLOGY
We can formulate feed in a wide range of batch sizes, with flexibility to produce pelleted and extruded feeds, from full-sinking to full-floating, and work with you to help optimise your feed formulations.
Speak to us today to find out what opportunities our Feed Technology Centre facilities can offer you.
Clextral BC45 twin-screw extruder
Pelleting machine with preconditioning processes
Vacuum-coater for oils and heat-sensitive additives
Milling, mixing, cooking, fluid bed drying, crumbling and mechanical sieving
Our customised technology allows production at small scales, with batches from 10 to 1000 kg.
In the Feed Technology Centre at Pontus research, when raw materials and additives are received, they are checked, processed and stored carefully to ensure quality and maximise shelf life. Upon arrival, all products are:
checked for identification and condition
categorised
logged in our database
stored in a dry/cool room at 10°C
"Pontus has been a great partner in our product development journey. Without an internal aquaculture research facility, having access to independent, quality CROs has been crucial to developing the FeedKind Aqua story."

Allan LeBlanc
VP & Aquaculture Business Unit Leader Calysta
"Pontus Research provides excellent R&D services. The team at Pontus has a thorough understanding of diet formulations, experimental design and trial execution. It is a pleasure working with the professional and highly experienced team. They understand the needs of their customers, are solution focused and deliver outstanding quality."

Aman Lee
Director Product Development Protix
"The collaboration between Darling Ingredients International and Pontus exists already for years and we learned a lot together. Pontus has definitely developed to a professional partner. Without an internal aquaculture research facility, having access to an independent research organisation has been crucial for developing our knowledge about our own products for aquafeed applications."

Carine Van Vuure
Manager Nutrition and Regulatory Affairs Darling Ingredients
"Pontus has always provided a great service, with knowledgeable and reliable personnel. The team shares our passion for learning and development, and we have been very pleased with the collaboration."

Sophie Lee
Research and Development Manager AB Vista
"Working with Jack and the Pontus team over the last couple years has been a pleasure. They are responsive, adaptable, and provide deliverables that are high quality and delivered within expected timeframes. As their teams grow, InnovaFeed is sure to keep calling on their expertise in the field."

Andrew Richardson
Product and Account Manager InnovaFeed
"I commissioned a successful feeding trial, using Nile tilapia, at Pontus Research's facility that has yielded exciting and publishable data. I was very impressed indeed with the planning and organization, the facilities, the reporting of results, and especially with the expertise and support provided by the dedicated staff."

Professor Joseph Jackson
Chair in Parasitology The University of Salford